Hi, and welcome back to my series of Fate of an Empire – Age of War dev diaries. Today we will focus on the latest build, number 119, of the game that just became available to our beta testers. It is special as it introduces the last mechanic that I intend to add before publishing the game, random maps:
Here comes a series of images of randomly generated Surface maps:
What do you think? I believe there is a good variation between the maps and seas and oceans also make them interesting to play on.
Among the other changes in this beta build are longer map descriptions. The max length has been increased to 750 characters allowing you to write some lore to your world. The map description is showed when you create the map map along with credits to you who have made it.
I also decreased the average size of caves in the random maps made in the Netherworld: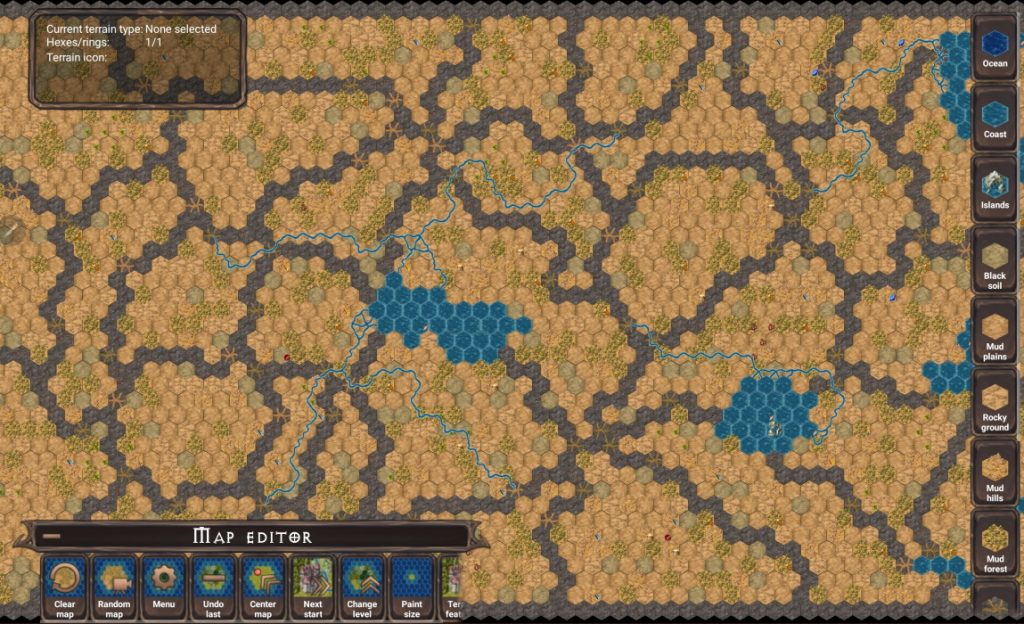 There was also a critical bug in the previous builds that caused some issues with food for settlements. When an army moved away from a hex the code did not remove the tag that the specific empire had an army in the hex. When settlements then collected their food they would believe that an enemy army camped in the hex and no food was collected. This bug is now fixed but you might have to start a new campaign for it to be removed. But hey, you want to do that anyway to test the random maps! There are also a few AI improvements and other bug fixes in this build.
Late yesterday evening I also had the opportunity to look at the progress bars that is showed when loading and saving games and such. I am quite happy with the result: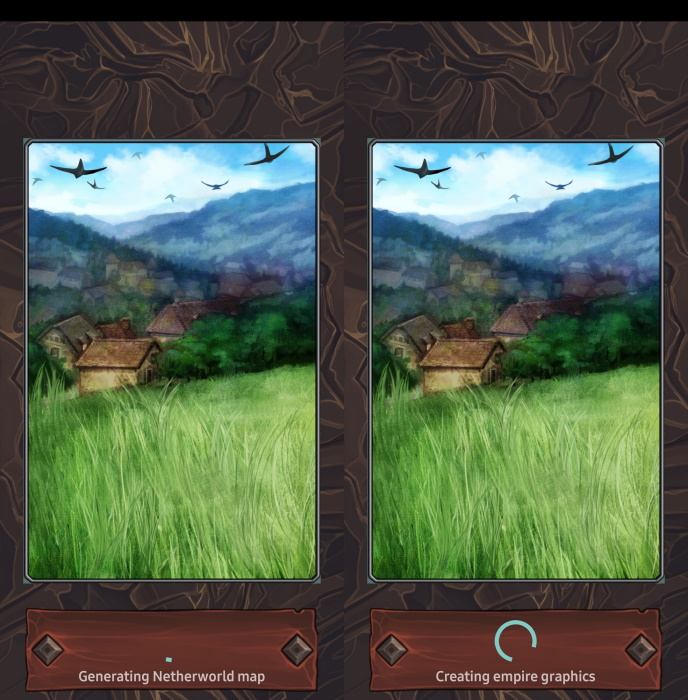 The new progress bar also gives some information on what is happening.
Working with Fate of an Empire – Age of War is fun and I hope you will enjoy playing my game. If you want to give it a try, it is fully playable, please join the beta test.
That is all for today. Cheers!